Which Style will you Choose?
Wall Art comes in a choice of hand-made frames, and sleek frameless or framed canvas styles.  All are guaranteed to enhance your home decor and showcase your memories.
In addition to Wall Art, we also offer Fine Art Mounted Prints and Digital Photograph Packages.
Digital Packages from £699 | Hand-made Prints from £99
Acrylic Prints
Our crystal clear, ultra-high clarity Acrylic Prints are the perfect choice for modern homes, galleries and workspaces. Acrylic Photo Prints make a fantastic alternative to traditionally framed products, with no frame around the image your photograph takes centre stage. Clean, sleek edges and a high-gloss, contemporary finish are the hallmarks of this stunning product. Beautifully printed on either Fujicolor Crystal Archive Professional C-Type Paper or Fujicolor Maxima HD C-Type Paper and face-mounted edge-to-edge on laser cut, diamond polished 4mm thick acrylic. With a further 3mm highly durable Foamex backing, the Acrylic Print is the perfect product for hanging within a modern environment whether at home or commercial, the combination of 4mm Acrylic and 3mm Foamex results in the ideal weighted product, substantial but far from overbearing. Hanging devices are included along with stand-offs allowing the product to appear floating from the wall. • Hand Made by our own craftsman here in the UK From £225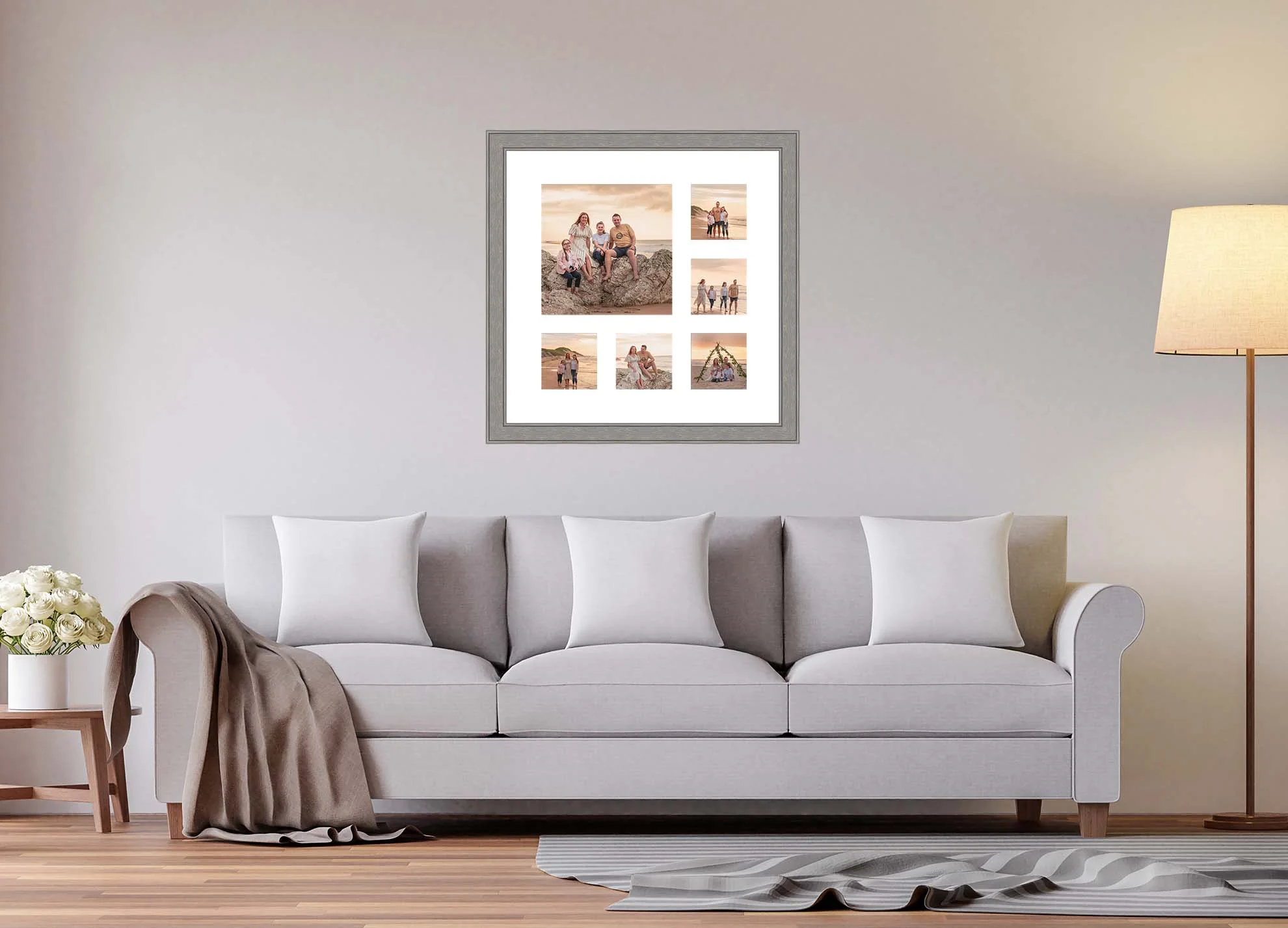 Clarity Storyboard Collections
Like having an album on the wall, Storyboard Collections are perfect for creating a unique story of your family and ensuring you enjoy your favourite images all of the time.
The Clarity Range offers you the most creative choices in the entire wall products collection. Feature one, three, four, six or nine images on this display. Choose from six frame moulding colours and select a beautifully subtle acrylic frosting colour for the facemount that surrounds your images.
Fujicolour Crystal Archive DPII Lustre is a silver halide colour paper that is extremely popular within the photographic industry. This paper combines the best of both matt and gloss papers, providing vivid colours and reduced glare.
Available in sizes up to 40″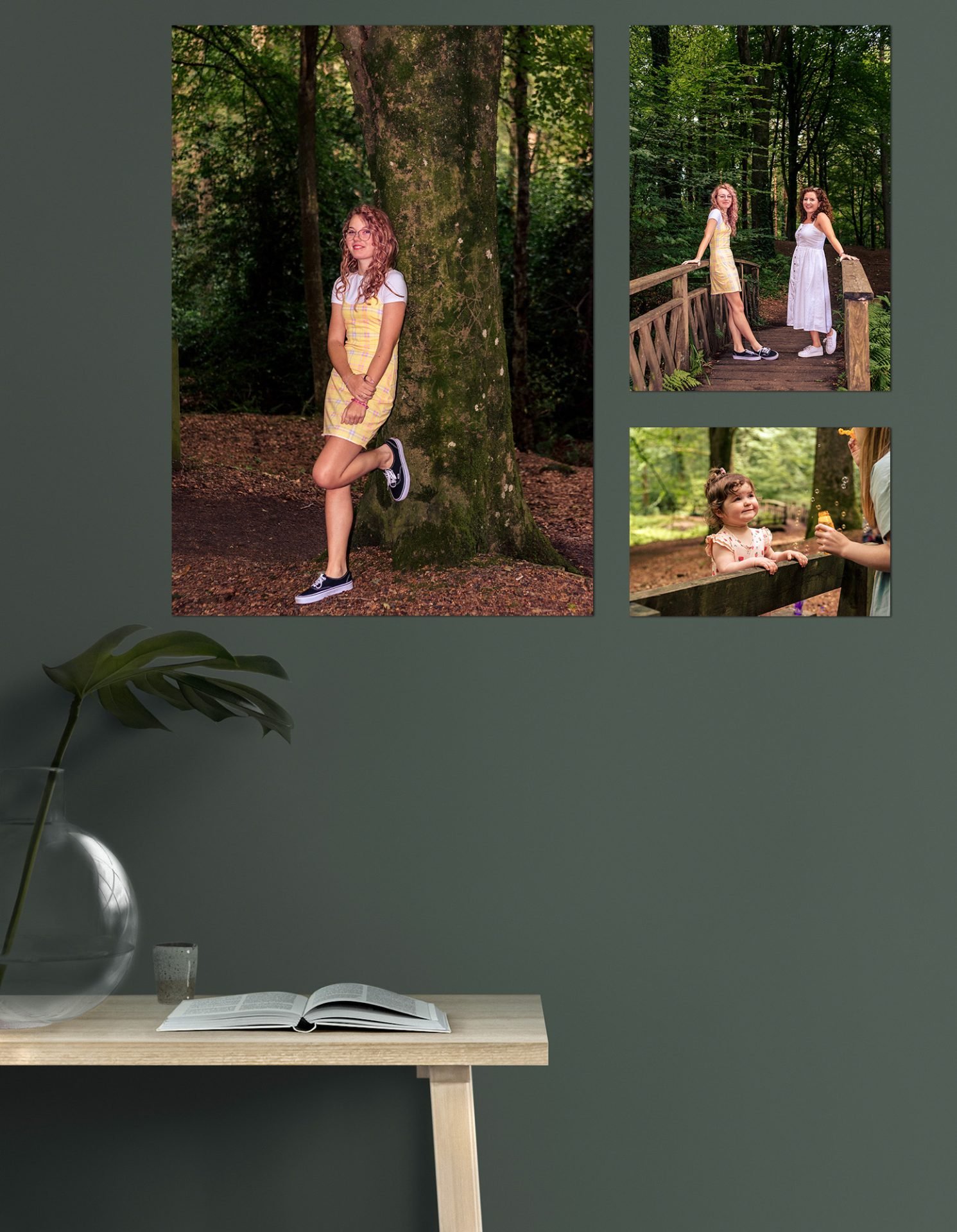 Aluminium Wall Art
Our ChromaLuxe Aluminium Print is an ultra-high definition metal print with amazing depth of colour due to the image dye transfer process of infusing dyes into the specially coated Aluminium all of which are made from recycled materials and 100% recyclable themselves. Incredibly hard-wearing, waterproof and robust scuff resistant, these stunning products bring your images to life and offer your clients a sleek, stylish and incredibly durable product to hang in their home or commercial environment. PLEASE NOTE: Due to the natural materials used in the aluminium, small imperfections in the surface may be visible through the image on rare occasions, such as tiny dimples. There can also be slight variations in the colour from your image/monitor to the final print, due to the nature of how the metal is printed through dye sublimation. We do NOT reprint jobs because of these variations and imperfections. • Hand Finished by our own craftsman here in UK From £225
Wonderful, Relaxed, Family Photoshoots in a Stunning Outdoor Locations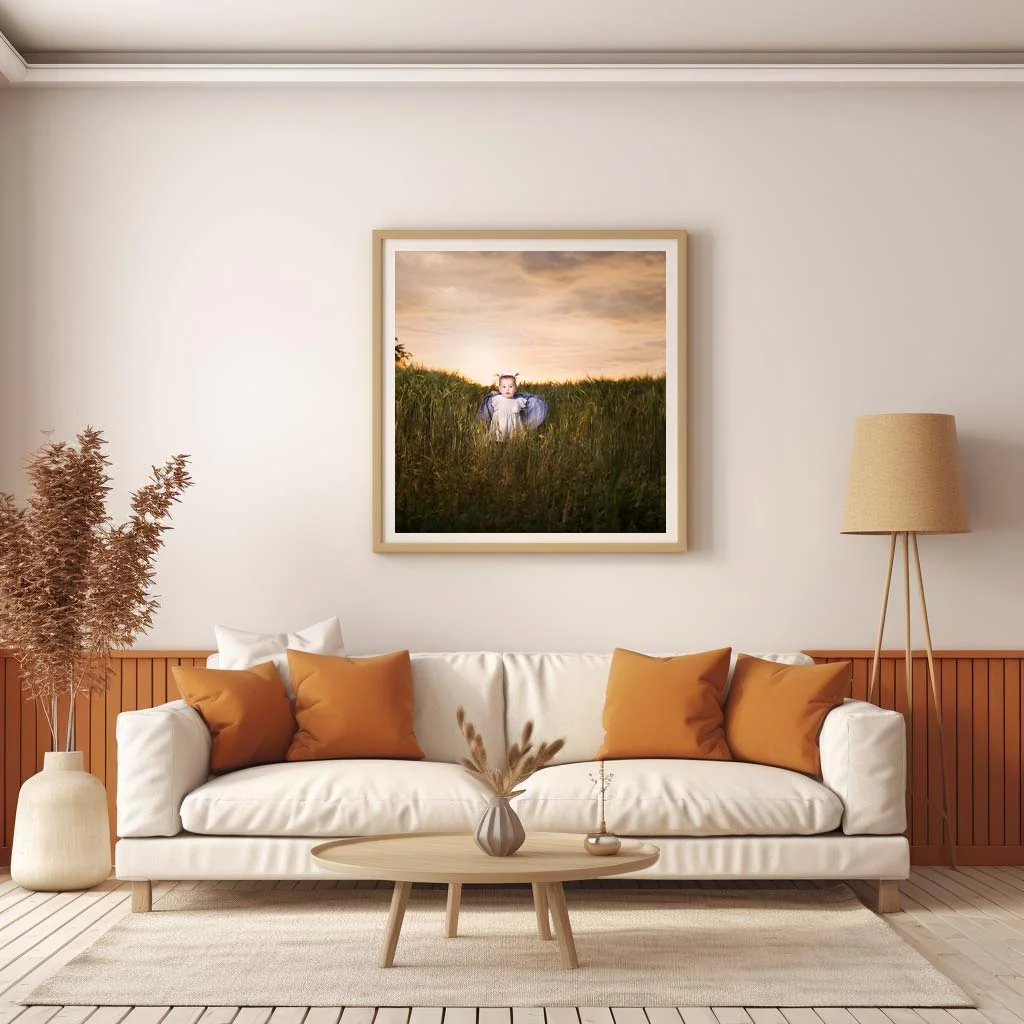 COASTAL FRAME
The Coastal Frame is an elegant and contemporary addition to our Wall Art Range. A frame within a frame, this product offers a truly unique finishing option to your image.
Featuring an outer surround and an internal frame set back from the glaze, the Coastal has a wide recess between the two, adding stunning negative space around the image and drawing the eye toward the print set within the inner frame.
The solid wood Coastal Frame has a sleek, woodgrain finish and is available in a number of colour options providing a range of options to compliment your photography.
• Hand Made in UK
• Moulding Colours, White, Grey, Black & Ash
• FSC approved wooden frame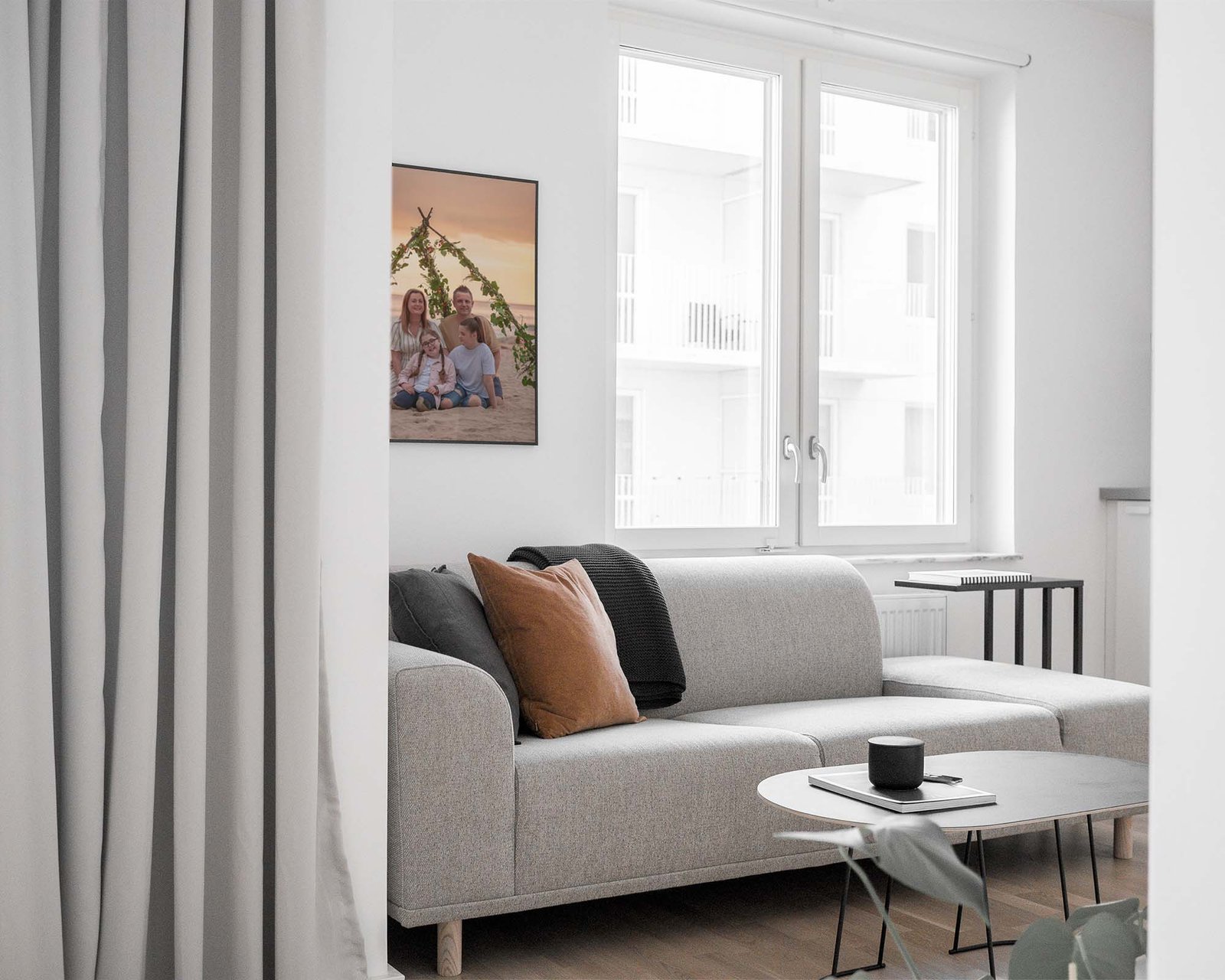 Canvas Tray Frame
Introducing the Canvas Tray Frame, the new addition to the Loxley Colour wall product collection. This framed wall product combines the fun and popular canvas style with the elegance and tradition of a framed print.
The Canvas Tray Frame is available in 11 moulding colours with the two Modern and Coastal frame styles to choose from. Our Modern frame is available in seven frame moulding colours with four frame colours available with our Coastal frame. 
Choose from 84 sizes from 10×8″ to 40×30″
Folio Box
The Folio Box is the ideal presentation product. A handcrafted box paired with a selection of prints; either board mounted or matted in an elegant frame. For a truly complete experience, include a USB for the benefits of both print and digital. Each Folio Box is equipped with the prints of your choice. You can include from 5 up to 20 elegant, stand-alone prints in your story box. Customise your portfolio box fully to the needs of your clients with a variety of available sizes in landscape, square, and portrait format. Available in the Exclusive collection where you can include text, cut-out windows, or leave the cover plain, or the Acrylic Prestige collection where a stunning acrylic plate adorns the cover of your product from edge to edge. From £195
Get In Touch With Us
Contact
Interested in booking a session or would like further information, please call us on the number below or fill in our contact form and we'll get back to you.
GET IN TOUCH
Schedule a Call